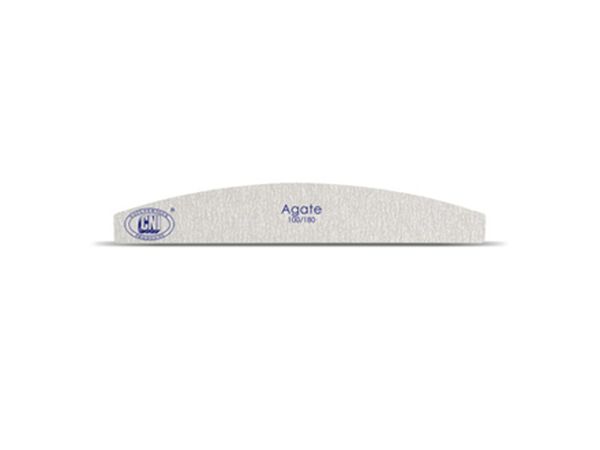 | Price / Price Old | MYCATALOGPRICE_ADDCARTBUTTON |
| --- | --- |
| € 3.50 | |
Agate CNI Nail file - Note
Abrasiveness of the manicure file is 100/180. Two-way nail file made of silicon carbide, zinc-plated. Designed for filing surface of the artificial nail material modeling.
The file is used for simulation of the entire structure and for shaping the free edge of the nail, for medium-length nails with the correction too.
Professional nail files are designed for processing of natural and artificial nails. Variety and abrasive nail files chooses the master, depending on the type and volume of work performed.
Our nail files are distinguished:
– Durability (25 to corrections);
– The latest Japanese abrasive;
– They are made by special order for «CNI-NSP».