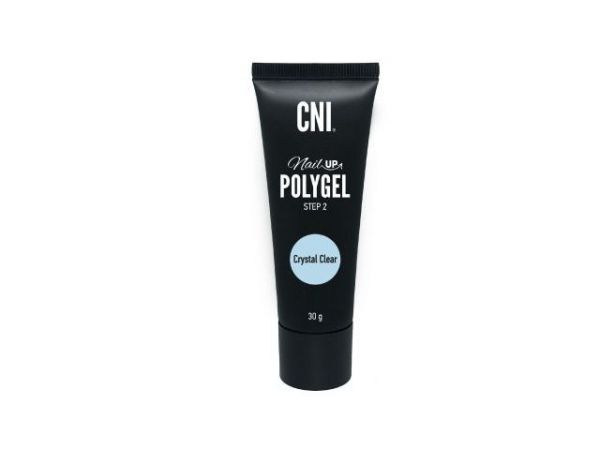 CRYSTAL CLEAR CNI Poly Gels Nail Up
| Price / Price Old | Size | MYCATALOGPRICE_ADDCARTBUTTON |
| --- | --- | --- |
| € 42.20 | 30 g | |
CRYSTAL CLEAR CNI Poly Gels Nail Up - Note
Polygel Crystal Clear has absolute transparency without granularity and yellowness.
This is a hybrid material, which absorbs the best properties of the gel and acrylic. Polygel holds its shape and does not dry on air, so you can align it to the ideal, which significantly reduces the time for sawing. To saw a polygel is as easy as a gel. It is not too hard and can be easily removed with nail files or manicure machine.
Polygel is safe and hypoallergenic, does not cause irritation when it hits the cuticle, and the absence of volatile dust minimizes the likelihood of allergic reactions.
Curing time in the UV lamp is 120 sek, Mix/LED lamp – 60 sek.
Volume: 30 gr.